2021
Investing in Digital Upskilling and Reskilling of APEC's Workforce is Critical: Report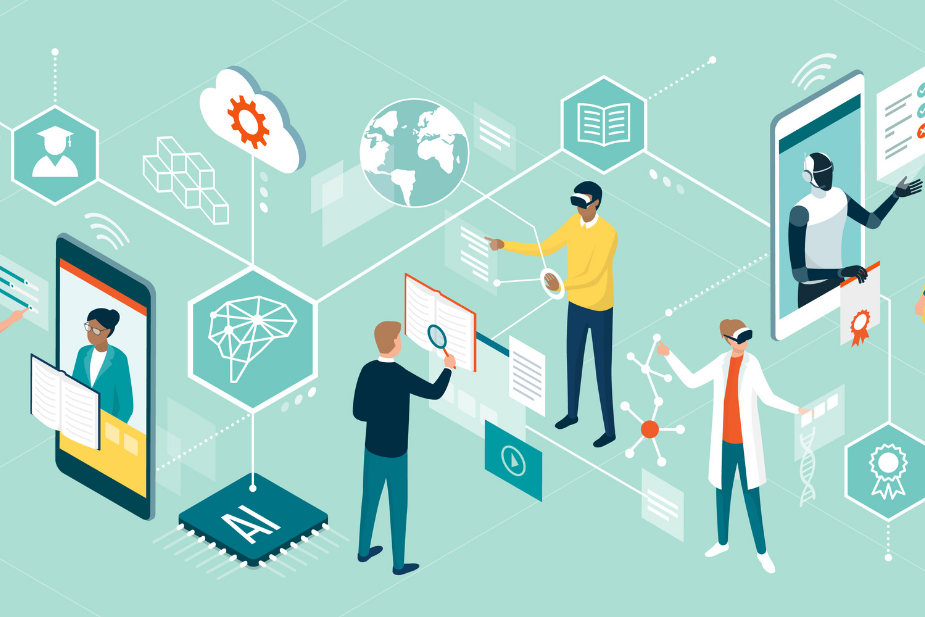 Issued by the APEC Human Resources Development Working Group
Hiring workers with digital skills has grown substantially in the last three years across the APEC region, according to a recent report highlighting the gap between workforce supply and demand and emphasizing the urgent need for member economies to invest in digital upskilling and reskilling of their workforces. 
Research by LinkedIn and Burning Glass Technologies in the APEC Closing the Digital Skills Gap Report – Trends and Insights finds that the digital hiring rate across the region increased three-fold between 2016 and 2019.
While the COVID-19 pandemic has led to a hiring slowdown in the first quarter of 2020, the report sees continued strong demand for digital talent, with a greater than one-fold increase in March 2020 as compared to the previous year.
"Digitalization offers us many opportunities and challenges, the most pressing one is to address and manage the discrepancy between  industry and education and training systems, where the former moves and innovates a lot faster than the latter," said Professor Park Dong Sun, the chair of APEC Human Resources and Development Working Group.
"COVID-19 has accelerated digital transformation and adoption in almost all aspects of our lives, it is extremely critical for policymakers to look into measures to support the upskilling and reskilling of our workforce," Park added.
Click here to read the full press release.
---
2019
Close the Digital Skills Gap by 2025 through Collaboration: APEC
Issued by the APEC Human Resources Development Working Group
Job seekers today lack the skills needed to work in the digital economy, says a survey on digital skills in the workforce.
According to the Closing the Digital Skills Gap survey, 75 per cent of respondents – comprised of employers, government officials, and academics – report a significant skills mismatch. Without more upskilling programs to improve digital expertise, the survey warns, many workers may lose their jobs to automation.
The forum, taking place in Singapore, gathered representatives from 16 APEC economies to explore policy options that can strengthen digital skills and the digital economy – a key priority set by APEC 2019 host Chile.
Click here to read the full press release.
---
2018
APEC Tackles Alarming Skills Shortfall
Port Moresby, Papua New Guinea, 09 November 2018
Issued by the APEC Human Resources Development Working Group
Asia-Pacific human resource officials are deepening their engagement with the private sector to avert an emerging skills crisis that threatens to derail growth and make an increasing share of the world's largest workforce unemployable.
The widening gap between the data handling needs of employers and digitally deficient labor pools is expediting action in APEC to reverse this alarming trend before it is too late for millions of workers in affected industries—from advanced manufacturing to energy and e-commerce.
The initiative, known as APEC Project DARE, or Data Analytics Raising Employment, sets the stage for policy breakthroughs aimed at opening up digitally-driven trade and employment opportunities when Leaders and Ministers from the APEC region convene in Port Moresby next week.
"APEC member economies are bridging the disconnect between employers, educators and policymakers at the heart of the expanding skills shortfall in the digital marketplace," explained Professor Dong Sun Park, Chair of the APEC Human Resources Development Working Group, which is administering Project DARE.
Click here to read the full press release.
---
2018
Closing the Digital Skills Gap: At a pivotal moment, employers, academia, and governments join forces to reskill and upskill at scale

By Patricia Wu, Joshua Boswell, and Katie Nunner
December 2018
#mindthedigitalskillsgap
Technologies like artificial intelligence (AI) pose large-scale challenges while offering potential massive benefits. McKinsey suggests that AI can boost global GDP by 1.2% a year and contribute 5% to employment by 2030. At the same time there are concerns that AI will lead to job losses. 14% of workers might need to change occupations and in 60% of occupations at least 1/3 of activities could be automated.

We still don't know the extent to which industries will morph, but we do know that collective action is necessary to prepare workers for rapid transformation. Marjorie Yang, Chairman of the Esquel Group, said it well when she addressed a meeting on digital skills that we recently helped to convene. She said, "We must master technology rather than fear it." As the Secretariat for Project DARE (Data Analytics Raising Employment) under the Asia Pacific Economic Cooperation (APEC) forum, we worked with co-chairs Wiley and the Business-Higher Education Forum to convene over 60 leaders from employers, academia, and governments from 15 APEC economies in Hong Kong, China, to identify practical solutions to reskill and upskill at scale for a digital future.
Click here to read the full article.
---
2017
Big Data Analytics in Critical Demand Across APEC
With 75 million youth currently unemployed today, policymakers have to bridge the gap between a critically low supply of highly skilled professionals and the urgent demand among employers for a skilled workforce. By 2020, the global shortage of highly-skilled workers is expected to reach 38-40 million.
Current advances in the digital age require the collection and interpretation of big data. Employees with the ability to gather, analyze and draw practical conclusions from big data, as well as communicate these findings to others are forecasted to be among the most in demand. Labor markets are in dire need of professionals trained in data science and analytics, and shortages are severe enough to constrain economic growth.
In response to APEC's policy goals on human capital development, Project DARE – Data Analytics Raising Employment – was created to address the current shortage of employees skilled in data science and analytics, which has resulted in billions of dollars in lost revenue annually. The project brought together business, government and academic leaders to develop a set of ten Recommended APEC Data Science and Analytics Competencies to serve as a resource to equip academic institutions and training providers across APEC economies to align curricula, courses and programs to fill this gap between skills and employer demand.
Click here to read the full press release.